Tickets
There are various ticket options available for Men's Soccer
Ticket Options
Single Game Tickets
To purchase single game tickets click here.
Season Tickets
To purchase season tickets click here.
Group Tickets
For more information on group ticket sales call the ticket office at 864-656-2118 or email cutixonline@clemson.edu.
Student Tickets
Clemson students attend Men's Soccer games for free. Students must bring a valid Clemson student ID (Physical or Digital) to scan at the gate for entry.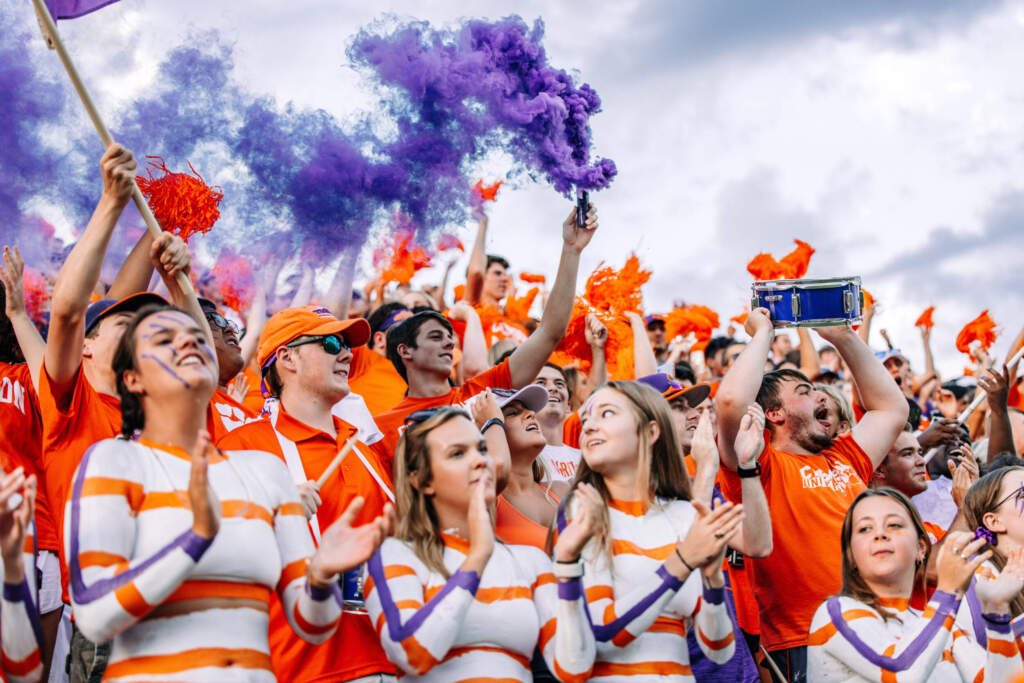 Parking
Parking Information
General fan parking will be available in Lot E-5. Accessible parking will be available in E-31. Click here for a parking map of Clemson University.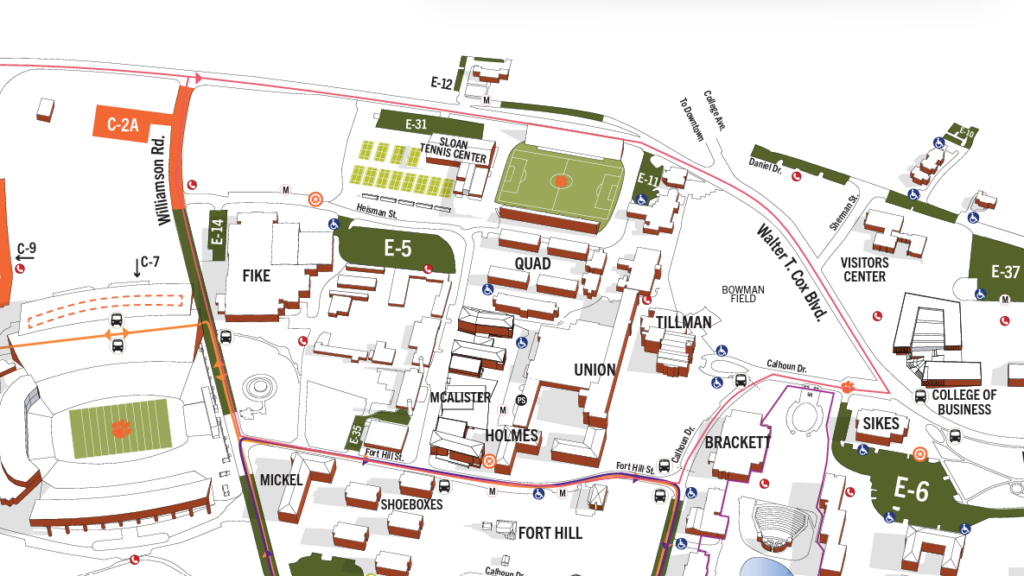 Historic Riggs Field Stadium Map
Historic Riggs Field
Historic Riggs Field is located at 115 Alpha Beta Circle, Clemson, SC 29634. There are four entrances surrounding the stadium with concessions and restrooms in the south west corner of the stadium within the Duckworth Tennis Facility. Full Stadium Map can be viewed here.