Parking
Parking Information
General fan parking will be available in Lot E-5. Accessible parking will be available in E-31. Click here for a parking map of Clemson University.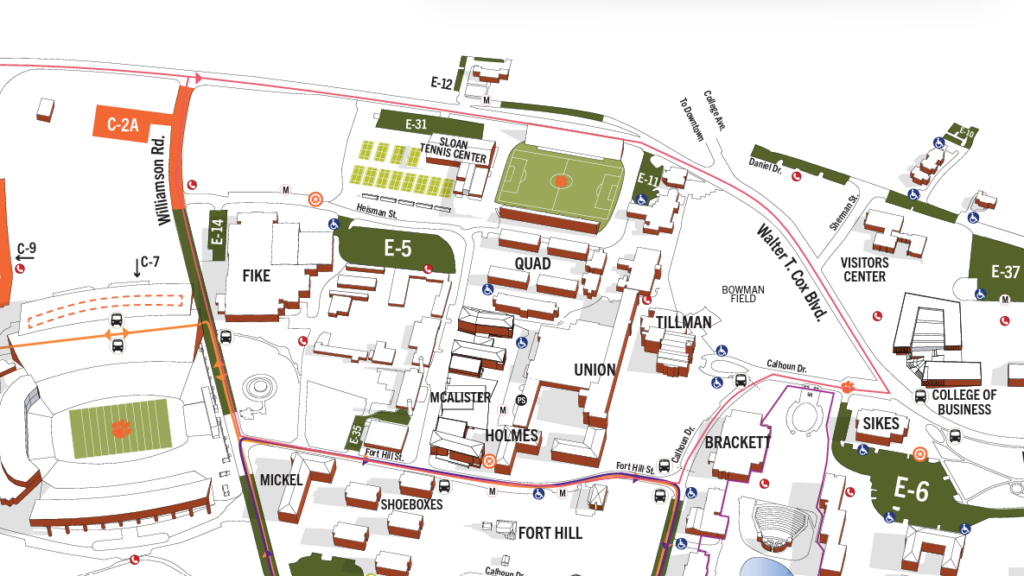 Historic Riggs Field Stadium Map
Historic Riggs Field
Historic Riggs Field is located at 115 Alpha Beta Circle, Clemson, SC 29634. There are four entrances surrounding the stadium with concessions and restrooms in the south west corner of the stadium within the Duckworth Tennis Facility. Full Stadium Map can be viewed here.