Why We Wear Purple
Clemson, formally founded as Clemson Agricultural College in November 1889, was originally a military school, reflecting a belief at the time that a military atmosphere produced the highest academic excellence. Beginning with the first graduating class of 1896, more than 10,000 Clemson men and women have served in the armed forces. Throughout the decades, Clemson's military heritage has remained, even as the university transitioned to a coeducational civilian institution in 1955.
Saturday's game against Louisville will be Clemson's 29th Military Appreciation Day. The history of the special day dates to 1994 when Clemson had a special flyover for the Clemson vs. Georgia Tech game on Nov. 12, just one day after Veterans Day. The flyover of four F-16s from Shaw Air Force Base during pregame was the highlight of the celebration that day.
Clemson has celebrated its military history every year during games held in November or when Clemson plays host to a school with its own military heritage. The Tigers don purple uniforms for the Military Appreciation Day game in reverence to the Purple Heart, the oldest United States military decoration.
General George Washington awarded the first purple-colored, heart-shaped badges to soldiers who fought in the Continental Army during the American Revolution. Clemson has a 24-4 record in the previous 28 Military Appreciation Day games. The Tigers have won 14 such games in a row, with the last loss coming against Virginia Tech in 2007.
Tiger Fans get an Up Close Look at Military Vehicles on Bowman Field
If the weather allows, static displays of military vehicles will be on Bowman Field the morning of the game. Tigers fans will have the opportunity to view these vehicles up close and a look inside!
Flyover from the South Carolina Army National Guard
One of the most exciting parts of American sporting events for the fans, besides the game, are the flyovers. Excitement fills the stadium as the aircraft approach the end of "The Star Spangled Banner." The low flying aircraft buzz the stadium in the flyover. This year, the flyover will be conducted by the 238th Aviation Regiment and their three Chinook helicopters. The flyover is performed by three CH-47F Chinook helicopters assigned to Company B, 2-238th Aviation Regiment, 59th ATC, South Carolina National Guard.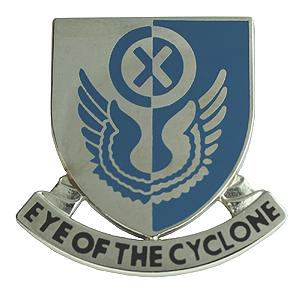 Honoring Veterans and Active Duty Military Members
Hero of the Game: Master Sergeant Harry Humphrey – 1st Quarter
Master Sergeant Humphrey volunteered for the United States Marine Corps in 1967, later deploying to Vietnam following his training. After only being there for 31 days, his squad was ambushed and he was shot four times, including once to his face before being medically evacuated.
Having barely survived, harry decided to fulfill his commitment to the Marine Corps and served honorably until 1970.
He later joined the South Carolina National Guard and served for 34 years, eventually being inducted into the South Carolina Enlisted Hall of Fame.
Master Sergeant Humphrey's awards and decorations include the Purple Heart Medal, Army Commendation Medal, the Army Achievement Medal, the Marine Combat Action Ribbon, among many others.
---
Military Spotlight: Colonel Neil Putnam – 2nd Quarter
The father of Clemson Offensive Lineman Will Putnam, Colonel Putnam was commissioned in the United States Army, serving 30 years as a combat engineer, infantry, and special forces assignments before retiring in 2020. He spent 24 years proudly serving as a member of the Special Forces regiment, known commonly as "Green Berets."
He deployed throughout the world, including combat deployments to Afghanistan and numerous missions in Central and South America.
Colonel Putnam's awards and decorations included both the Special Forces and Ranger Tabs, Combat Infantryman's Badge, Senior Parachutist's Badge, and many more.
---
All Known Clemson POWs (Those who will be present are in bold)
COLONEL WILLIAM RENWICK AUSTIN II
CAPTAIN THEODORE CUYLER BIGGER
FIRST LIEUTENANT MARTIN CROOK, JR.
MAJOR MALCOM BRODIE EDENS
CAPTAIN WILLIAM R. ENGLISH
COMMANDER ROBERT FANT
FIRST LIEUTENANT WILLIAM H. FUNCHESS
MAJOR ALBERT M. GEORGE
SECOND LIEUTENANT GEORGE ALBERT HENRY
COLONEL LOUIS D. HUTSON
CORPORAL HORACE GORDON MEISNER, JR.
CAPTAIN WILLIAM HENRY MOONEY, JR.
FIRST LIEUTENANT OTIS F. MORGAN
CAPTAIN MARION R. "MANNY" LAWTON
CAPTAIN HENRY D. LEITNER
MAJOR WILLIAM ALLEN ORR
SECOND LIEUTENANT LEWIS ANDERSON PAGE, JR.
CAPTAIN WESLEY McCOY PLATT
CAPTAIN FRANCIS HERBERT SCARBOROUGH
CAPTAIN BEVERLY N. "BEN" SKARDON
COLONEL ALBERT WARD SMARR
FIRST LIEUTENANT HOWARD MONROE VASSEY
FIRST LIEUTENANT SAMUEL R. VAUGHAN
---
Hero of the Game: Henry M. Kunkle Sr. – 3rd Quarter
Henry M. Kunkle Sr., "Buddy," was drafted during the height of World War II.
During his time, Buddy served in the 9th Air Force within the 387th Bombardment group as an engineer gunner on a B-26 Bomber. He flew for 65 missions, including the invasion of Normandy, Battle of the Bulge, and the Allied advance from Paris to the Rhine.
During battle, a bullet struck his first aid kit, located on his chest, ultimately saving his life and allowing him to eventually return home safely.
He joins us at Memorial Stadium at 105 years old.
Tiger Band Plays the Songs of the US Military
To honor all veterans and active-duty military in attendance, Tiger Band will play the Armed Forces Medley at halftime. We invite all veterans and active duty military to stand from their seats when their branch's song is played.
The Armed Forces Medley
Will be performed at Halftime
Halftime Show Military Appreciation Day 2017
Tiger Band Plays the Service Songs
A Tribute to Fallen Veterans
A tribute to fallen soldiers will take place at halftime with the assembly of The Soldier's Cross and a 21 gun salute in the east end zone, ending with the playing of "Taps." The configuration of the rifle pointed downward with a helmet resting on the stock was a common sight during World War I and World War II. This tradition is carried on to this day as a memorial to all who made the ultimate sacrifice.
The Soldier's Cross is Placed in Memorial Stadium
Followed by a 21 gun salute and Tiger band playing Taps
Clemson Unveils a POW-MIA Chair within Memorial Stadium
On Friday, November 11 Clemson held an instillation ceremony for the POW-MIA chair that will be added to Memorial Stadium. This permanently empty chair will be in place in the stadium to honor those who were POW and MIA. This tradition can be found in most every military instillation as a constant remainder.
The chair was installed thanks to a gift from Jennifer and Frank Blake as a constant reminder of those who are Prisoners of War and Missing in Action – the POW / MIA Chair of Honor.
Clemson is aware of 23 Clemson alumni – from World War 2 through the present – who were Prisoners of War during the Vietnam War. Three were on hand at the ceremony and will be honored Saturday:
Air Force Colonel William "Bill" R. Austin II – Class of 1959 – who spent 1,986 days in captivity.
Navy Commander Robert S. Fant, Jr. – Class of 1960 – who spent 1,694 days in captivity.
Air Force Major Samuel Richard "Dick" Vaughan – Class of 1967 – who spent 467 days in captivity.
According to the Department of Defense – more than 80,000 American service personnel are missing from previous conflicts.  The POW / MIA Chair of Honor is a powerful symbol of our on-going commitment to these patriots. We will never forget them – and we will stand with their families in the hope that – one day – their loved ones will return home.
The POW/MIA "Missing Man" Table
At halftime, Clemson recognizes Prisoners of War and Missing in Action with the Missing Man Table ceremony, and especially the 23 known Clemson alumni who were POWs during World War II, the Korean War, and the Vietnam War.
Missing Man Table
The symbolism behind the POW-MIA Table
Official Dedication of Memorial Stadium
On September 19, 1942, Clemson defeated Presbyterian College in the first football game in the Tigers' newly built 20,500-seat stadium. According to records, the decision to dedicate the venue to those from Clemson who served in the U.S. armed forces was also made in 1942, and the venue has since been known as Memorial Stadium. 
An official dedication ceremony of the stadium was delayed until the troops came home, but didn't take place with World War II ongoing. 
Today – November 12, 2022 – as we recognize and honor all men and women who have served and are currently serving in the Army, Navy, Marine Corps, Air Force, Space Force, Coast Guard and National Guard, Clemson officially confirms the 1942 dedication of Memorial Stadium, honoring those who have made the supreme sacrifice in the service to our country.