"Cool shoes that Clemson fans happen to wear."
Not only is Clemson a flagship partner with Nike, our brand is respected by Nike enough to have its own shoe. This is the continuation of a successful relationship between the Paw and the Swoosh. Our goals for the campaign were to take advantage of fans' affinity with the brand, recruit prospective fans, and outperform our competitors in the collegiate space.
Simply put, we wanted to drive excitement around the Clemson brand.
All ideation, planning, and production of the following assets were executed by members of the Clemson Athletics Creative Solutions team.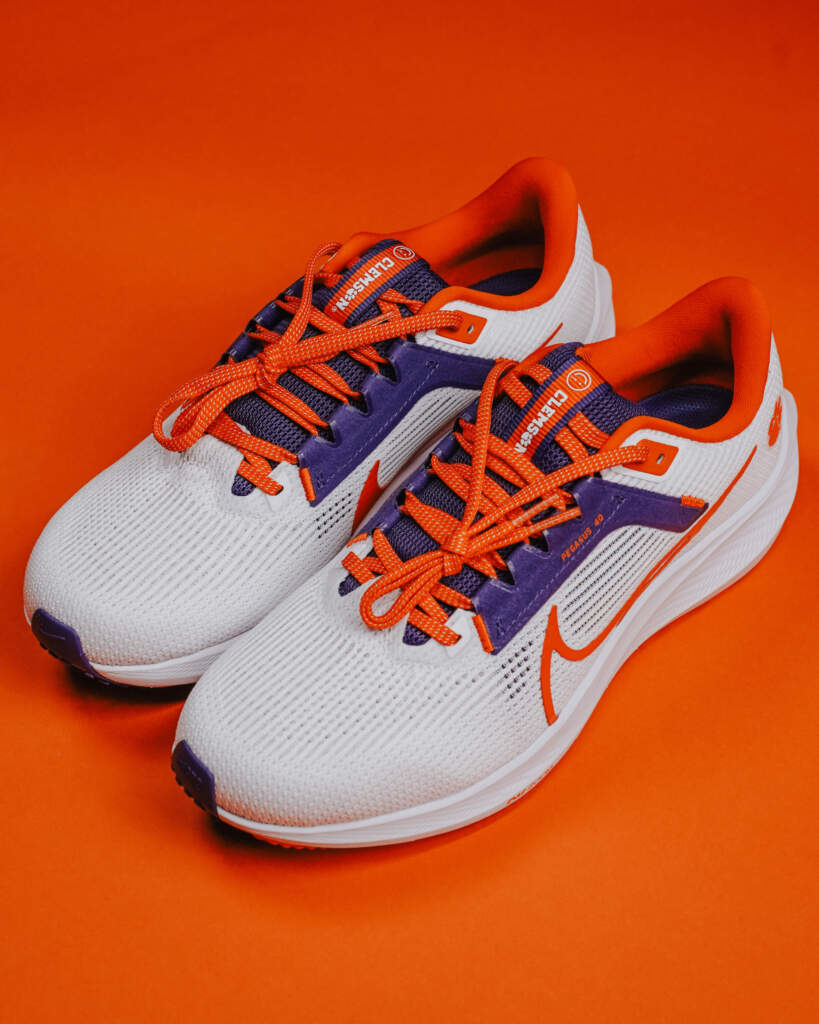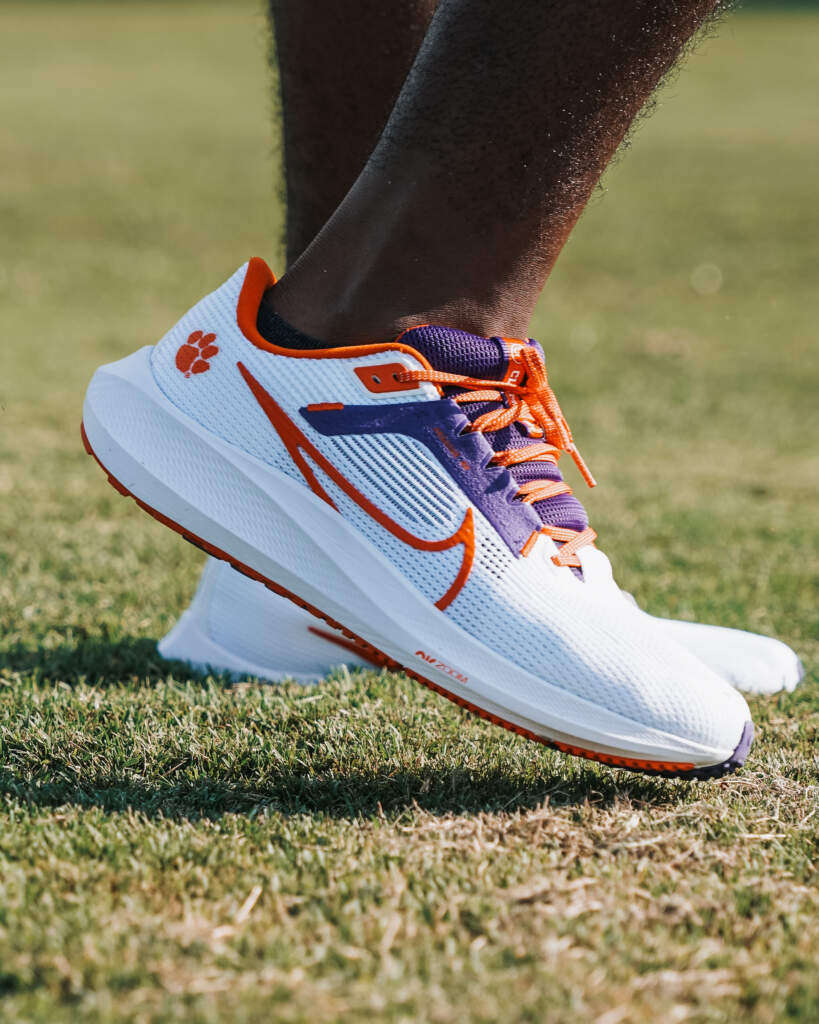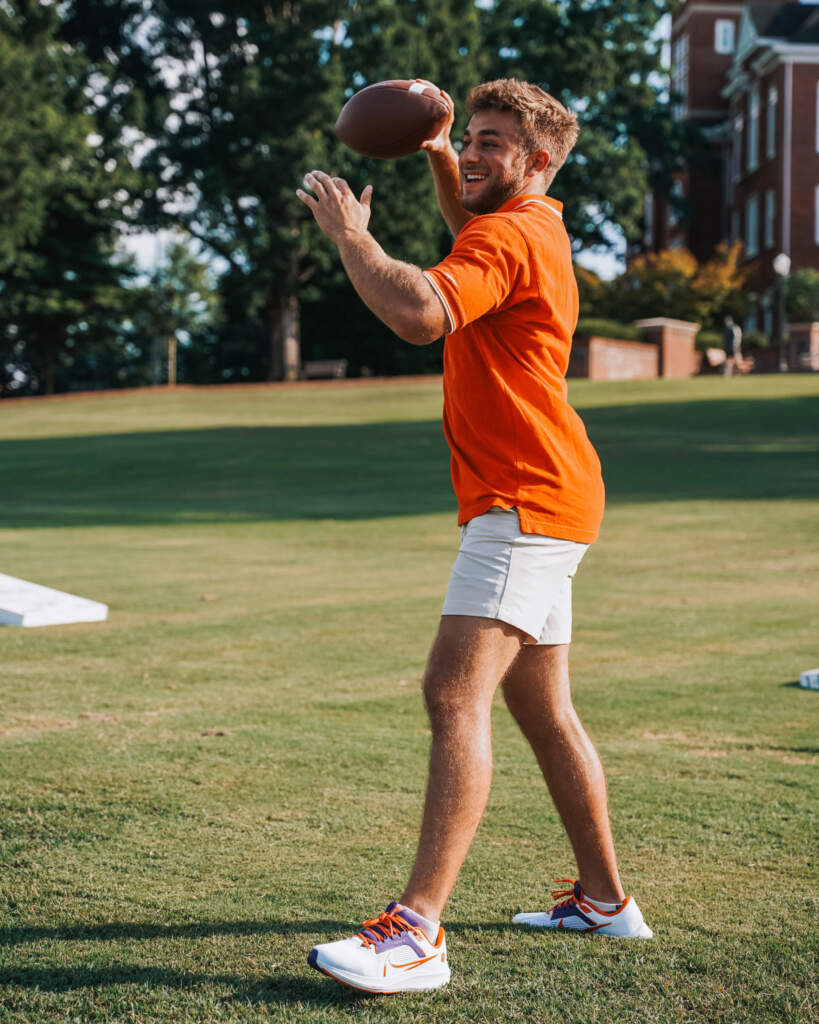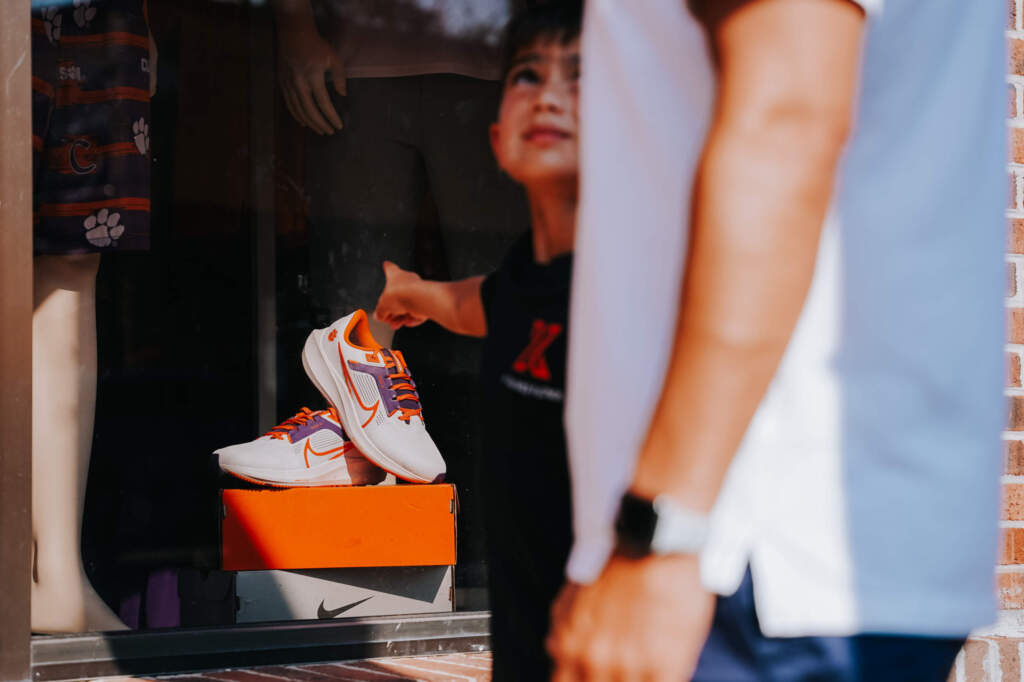 Every team's social media account received unique creative assets to help promote the release of the shoe.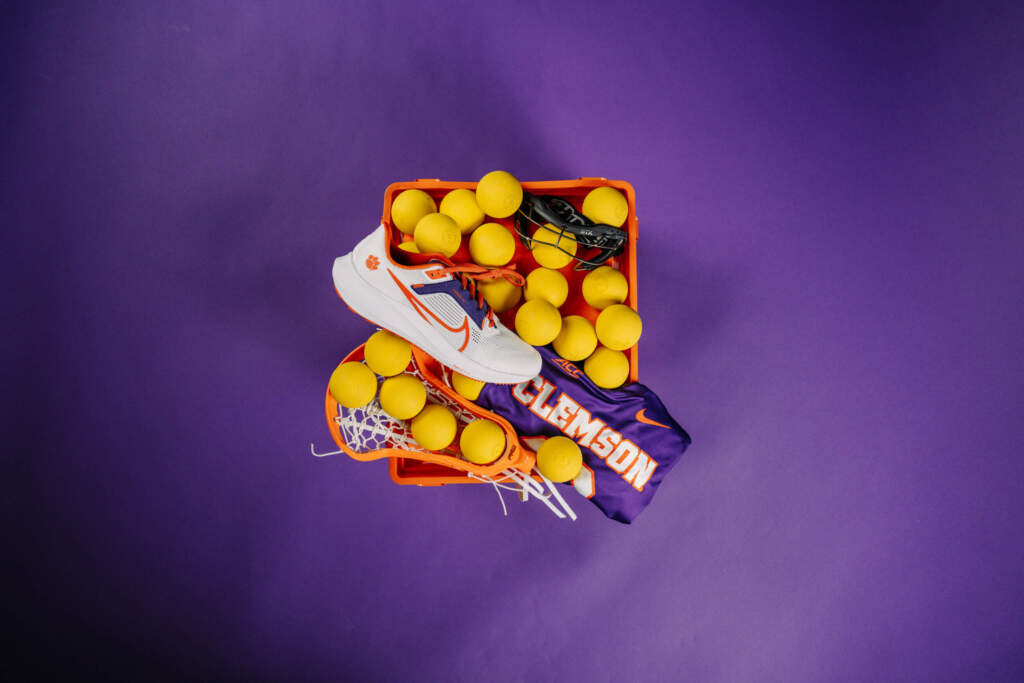 Creating unique video assets allowed for us to showcase the shoes in an original and authentic manner when compared to our competitors in the collegiate space.
Video was shot and produced by Sam Frost.
Gifs allowed for Clemson to create engaging visuals for web, email, and social product promotion.
Campaign Performance Notes
• Over 325,000 organic impressions across Facebook, Twitter, and Instagram during first 72 hours of campaign.
• The campaign reached over 83,000 Instagram accounts that weren't following @ClemsonTigers at the time of posting.
• Only school in the country to produce and post team-specific content across athletic department.
• Assets were used on Facebook, Twitter, Instagram, Threads, Pinterest, Clemson Tigers mobile app, ClemsonTigers.com, email, shop.clemsontigers.com, and various paid digital campaigns.